What is Private Property Towing?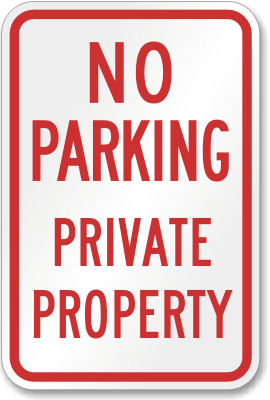 Private property towing is the act of removing your vehicle off of private property. A towing company is required to have a private property towing operator's license, in order to tow a vehicle off the property. They must possess a valid driver's license and be certified through a program approved by the department. You should always make sure that any towing company you choose, is fully licensed and certified. It always pays to do a little bit of research beforehand. Here are some of the most reasons why a vehicle gets towed from private property:
Signs – There are specific signs indicating the removal of a vehicle at the owner's expense. You should play very close attention to these particular signs, which warn you in advance. The sign usually indicates a citation to be issued for the violation, so be aware.
Parking Violations – Failure to follow parking violations, can result in a removal of your vehicle at your own expense. You should never park in areas which are prone to towing removal, such as private parking lots, driveways or handicap sections. You should also pay off any unpaid parking tickets, which could also result in a removal of your vehicle.
Safety Regulations – If the vehicle is on private property and lacks any major part or equipment necessary to operate safely on the highways. It could be a door, window or engine, which results in lawful possession of the private property. The person has a period of 24 hours to remove their vehicle or notify the local towing company.
How Can Emergency Towing Help?

When it comes to the best towing services in private property or emergencies, Emergency Towing, stands above the rest. We are a friendly and reliable towing company based in San Francisco and San Jose. As our name implies, we work 24/7 to provide you with the best quality towing services you require. All you have to do is to get in touch with one of our support representatives, and let them guide you through the entire process. We will also give you a fair quote in advance. We are fully licensed and certified to perform private property towing services. Give us a call today, and learn more about our 24/7 emergency services.
Read here all about How to Keep Your Vehicle from Being Towed