Five Famous On-Screen Vehicles
Every year the television and big screen stars gather to honor and recognize excellent actors. As car enthusiasts we have decided to recognize some of the excellent vehicles that have been cast in movies and shows over the years, on the big screen and the small, because to us they were the real stars of the show.
There really are too many to mention here so we will go with our favorite five.
The Love Bug
"Herbie" the loveable pearl colored 1963 Volkswagen Beetle is the star of this movie. What a big personality in a little car! Herbie speeds around, allowing his owner, who has rescued him from a cruel previous owner, to win on the race track. This move is basically about the relationship between a car and his owner. And about cars and racing. What more could you want?
Smokey and the Bandit's 1977 Trans Am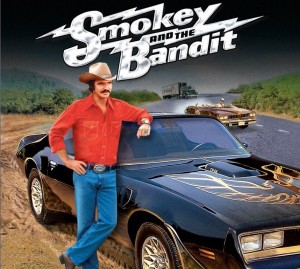 Working as a "new comer" in cast of big stars you would never believe that a car could steal the show. But it did! This is one of our all-time favorite car movies, it is basically a chase from beginning to end, and the 1977 Trans Am that stars in it is a stunner! Even though the car wasn't new on the market when the film came out the film had a huge impact on sales. Making it one of the most sought after cars of the '70s.
KITT
That's where our true love for cars started, way back in the '80s with KITT, the star of the television adventure series Knight Rider. KITT, a 1982 Pontiac Trans Am, was the crime solving, talking, intelligent supercar. KITT was the perfect package, beauty with a feisty personality.
Wet Nellie
Another classic '70s car that was featured in the 1977 James Bond film, The Spy Who Loved Me, is the Lotus Esprit S1. In the film the car, which was fictionally developed by Q, participated in a long chase sequence on the Italian island of Sardinia before entering the water and transforming into a submarine. In 2013 billionaire tech entrepreneur Elon Musk bought James Bond's Lotus Esprit vehicle from The Spy Who Loved Me and he plans to turn it into the real thing.
The Batmobile
There are many versions of the fictional Batmobile, evolving from cartoon to the insanely cool Batmobile featured Christopher Nolan's Dark Knight series. Not very realistic but it will do for a superhero.